Showcased Florida Armories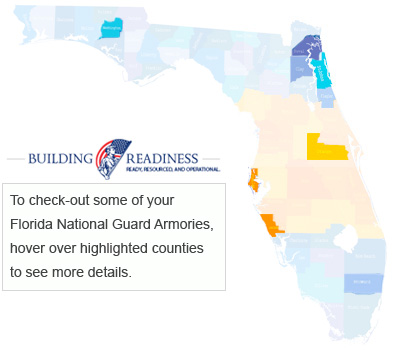 ---
How You Can Help
For more information on how you can help, click on the appropriate card below. *All files are "pdf" format. Please download Adobe Reader to view documents.
Armory of the Future In Focus
0 Comments
Fiscal Year 2014 Military Construction (MILCON) funding has been earmarked for a $5.7 million facility to house the 22-person team...
Read More →
0 Comments
The future of the National Guard in South Florida became more apparent recently, as construction moved forward on a new...
Read More →
View All Armory of the Future Posts
In the News