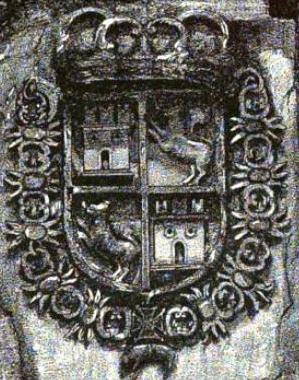 During an inspection tour of Florida in 1578, the official visitador, or visitor, from the government in Spain, drew up a list of all the soldiers and enrolled militia by name. The list below includes only the militia, excluding soldiers of the regular garrison, priests, sailors and others who serviced the ships which helped defend the settlement, and several government functionaries. Each man was listed by family name and the city or province from which he came; thus Juan Pelaez will appear as Juan Pelaez of Villaviziosa.
Gonzalo Martin Buenano of Villalva
Pedro Manuel Tristan of Torquemada
Macias Ponze of Barcelona
Bartolome de Arguelles of Langreo
Hernando de la Fuente of Villaviziosa
Juan de Arguelles of Avila
Miguel de Baldes of Gijon
Francisco Varrera of Carmona
Francisco Gonzalez del Rio of Corunna
Geronimo Martin of Jerez de la Frontera
Marcos Garafa of La Puebla de Montalban
Juan Martin Carreno
Antonio de Rivera of Vianna de Camino
Bartolome de Rochana of Vianna
Francisco Sanchez of Tenbleque
Alonso Sanchez of Arazena
Cristoval de Berlanga of Ecija
Pedro Blasco of Soria
Marcial de Leon of Leon
Pedro Lerin of Calaorra
Juan de Avila of Avila
Adrian de Canizares of Ciudad Real
Juan de Mena of Sardinia
Sebastian Hernandez of Celanova
Juan Batista of Cazalla
Francisco Juarez of Utera
Miguel Moneba of Barbaguena
Pedro del Castrillon
Martin de Mendoza of Mendoza de Alava
Alonsa Mallo of Vigo
Juan Jimenez of Seville
Hesteban Rodriquez of Villanueva de los Ynfantes
Lucas Martin of Valdepenas
Juan Alvarez of Myll Manda in Galicia
Diego Garcia de Llanos of Gijon
Miguel de Camora of Paterna
Juan de Rojas of Utera
Juan Pelez of Villaviziosa
Jordan Gonzales
Juan Gallego Auguazil of Tuy
Jordan Gonzales
Juan de Rivero of Portugal
Bernabe Rodriguez
Source: Hawk, Robert. Florida's Army: Militia, State Troops, National Guard, 1565-1985. Englewood, Fla: Pineapple Press, 1986.