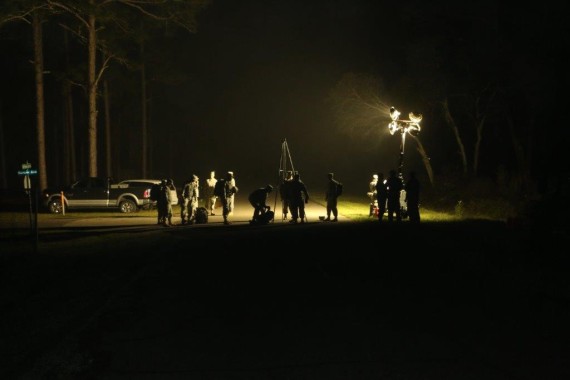 Camp Blanding Joint Training Center – Starke, Fla. (Jan. 10, 2016) – Recently Non-Commissioned Officers (NCO) and Soldiers from the 50th Regional Support Group (RSG) joined their peers at Camp Blanding Joint Training Center to participate in the Command's Soldier and NCO of the Year Competition.
Participants were selected in November by their respective Battalion and represented the following units at this year's competition: B. CO 146th ESB, 356th QM SPT Co. and 256th ASMC. The competition began with weapons qualification before moving on to events that included a 6-mile ruck march, an examination of Soldier tasks, land navigation and concluded with an NCO and Soldier interview board.
The Soldiers were screened and vetted through each challenge, earning a certain number of points per event depending on their individual performance. After the grueling two day competition, Col. Peter Kaye and Command Sgt. Maj. Eugene Meisenheimer announced Sgt. Eddie Rodgers III and Pfc. Dennis Pripusich as the RSG's NCO and Soldier of the Year.
"I came into this competition to challenge myself," said Rodgers. "I'm proud to be representing the 50th RSG in the upcoming State competition. I feel confident, and I'm looking forward to the challenge."
Meisenheimer emphasized the effort that all the competitors exerted throughout the two day event and the behind the scene work it took to organize the competition.
"We wanted to test the competitors mentally and physically by preparing and executing challenging, relevant and safe events," said Meisenheimer. "Our goal was to find the best of the best; to select the most proficient and qualified NCO and Soldier to represent the 50th RSG at the State competition. I applaud the efforts from all of our competitors and support personnel."
Both Rodgers and Pripusich now have the privilege of representing the MSC at the State competition in March.
###